went to jb again on saturday - last minute decision. had a serious traffic jam on the way there..really damn
suay.
Our car broke down in front of the traffic light just before city square's carpark entrance. so we called for help. luckily joanne brought her Maxis 012 ( malaysia line) cos i didn't bring both my starhub and 012 that day.. cos no time to charge my hp.. anyway, after we stay in the middle of the road for around 20 minutes or so.. the car is back to normal. Thank God! headed to dawn's at city square to see housemate's wedding album design.. the design is totally crap! so, my housemate told them to redo everything.. dinner at sizzling stonegrilled again after that.. *yummy! and cake from secret recipe..
stayed at home today. drama. went dinner at vivo as it is so near.. hahaa
Jay Chou On The Run 我很忙 Album Presale
* front cover *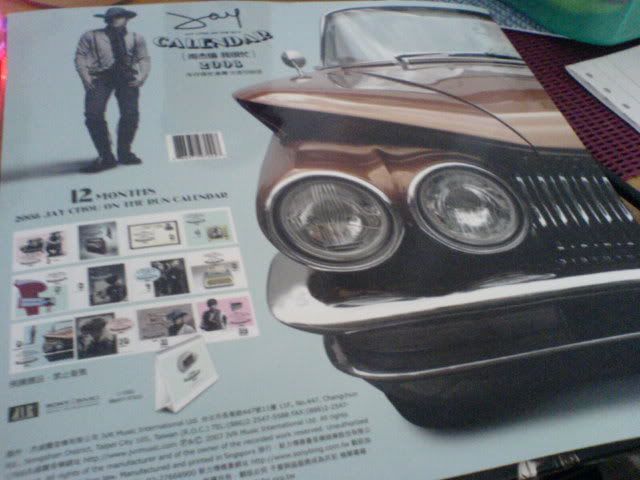 * the calendar *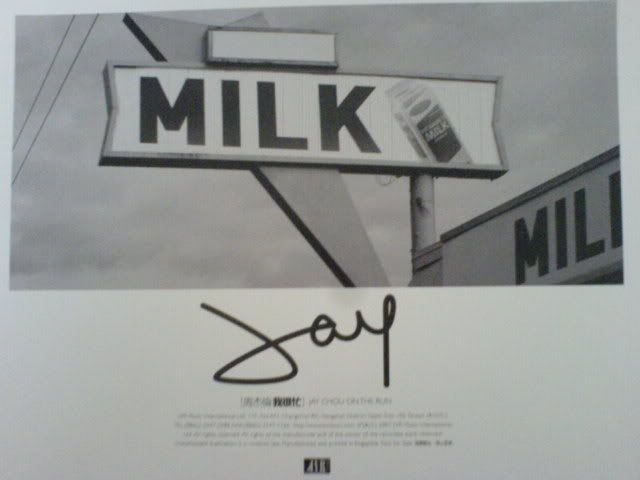 Have you pre-order yet?