Saturday
- went to jb again. accompany housemate go try out her wedding gown. had dinner at sizzling stonegrilled again before coming back to sg.. *yummy!
Sunday
- I Love Floating On Music - Lee Hom Concert
Arrived at Stadium Cove around 430pm to queue cos it's free seating... We actually get to stand in front of the stage * WoHoo.. have to thank the security guy :) We've got the BEST view -upclose...
Before the Concert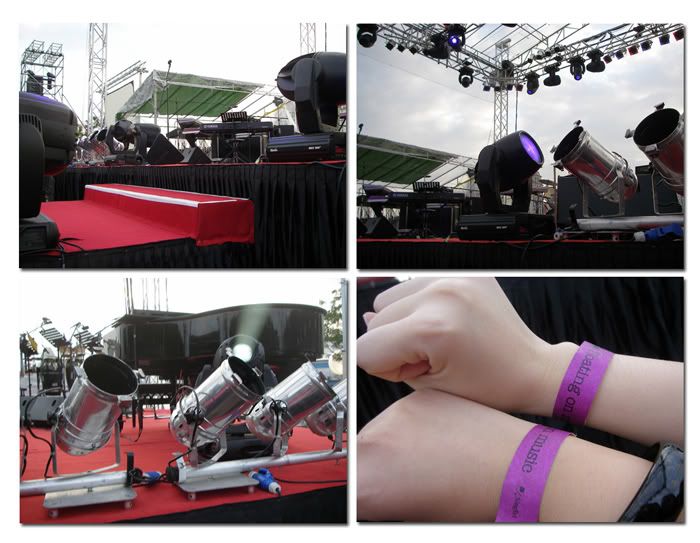 Huang YiDa - Singapore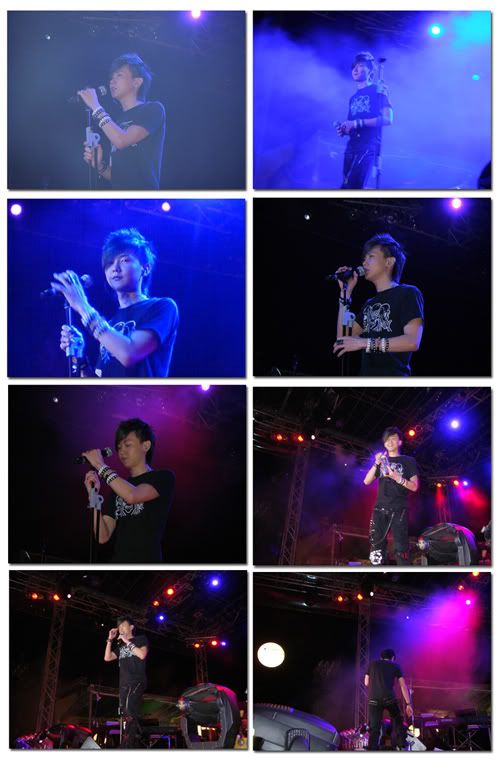 This guy is freaking thin - SKINNY... i don't know any of his songs.. except na nu hai dui wo shuo.. we were standing in front of his fans - from malaysia.. they shouted like mad.. lol...
Daniel Lee - Malaysia
Our beloved Daniel - very own Malaysian Idol ; He sang 6 songs.. including duo bu guo, heaven knows, you ji, fei a.k.a mimpi...etc..too bad he didn't sing yuan liang wo.. he's soo cute.. nice vocals too... hehe.. jia you daniel! you rock~
Daniel Lee - Heaven Knows
took million years to upload these videos.. FINALLY done! :)
--- shall blog and upload pics of leehom some other time.. :) * drool *